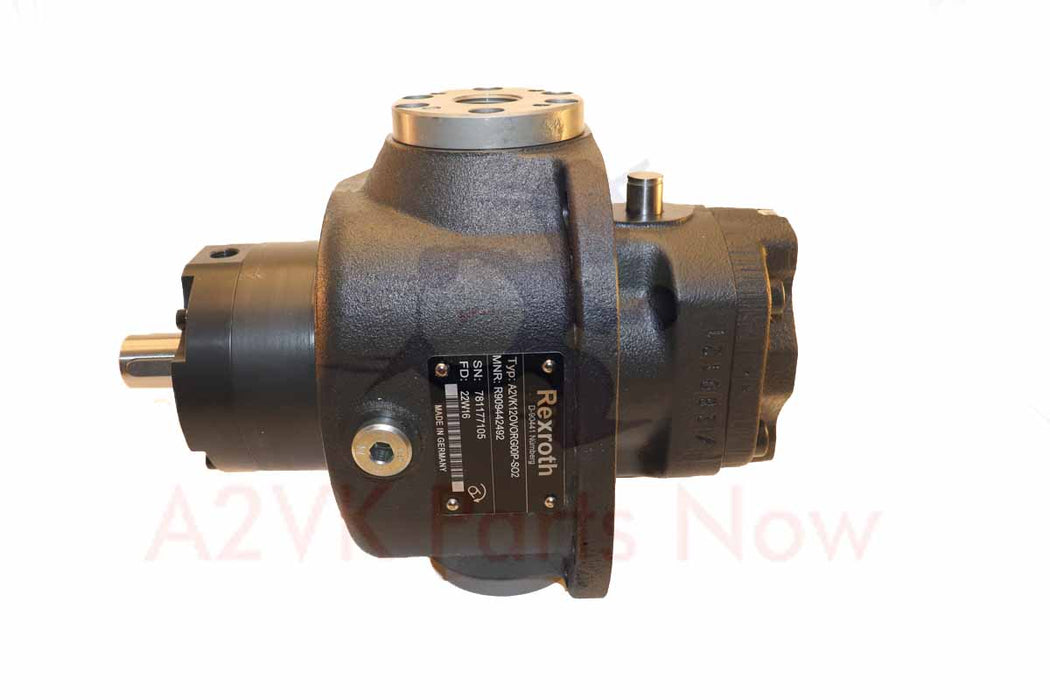 Rexroth Pump, New, A2VK12SO2, 3/4 Pump
Original price
$4,900.00
-
Original price
$4,900.00
Rexroth Pump, New, A2VK12SO2, 3/4  Chemical Metering Pump. Size 12, Open Circuit, Clockwise Rotation. Without Pressure Relief Valve. Assembled by Rexroth.

Finally, an easy way for your maintenance department to repair your A2VK12SO2 pump in house the same day!
This is a new 3/4 pump. It is the front half of the unit and will replace all of the pressure generating components. It includes new front housing, input shaft seal housing & input shaft seals, drive shaft, cylinder, pistons, control plate, pressure flange and more!
Rexroth P/N R909442492
Rexroth A2VK12OVOR4G00P-SO2